Welcome to
tm
...your shopping intermediary & resource for domains for sale, web site services & affiliate programs
Shopping Intermediary - I Want To Buy That!
...the focus of this website!
Shopping intermediary for specials, sales, and coupons to save you money; domain sales, Site Build It! affiliate opportunities, business building, business profit and affiliate opportunities where you can earn those extra dollars that most of us need and want!
The focus of this site is indeed being an 'intermediary" / "infomediary" to companies that we've found to be trustworthy, offering great products and discounts, opportunities, and services. Yes, you WILL see many company ads throughout the pages of our site. After all, that is the premise of I Want To Buy That! Period...
If you find the site helpful we'd welcome recommending us to others, consider back linking our site, and visiting frequently. For feedback, questions, etc. click Contact to reach out to us. Investor? Looking to buy domains, this website, others from the 400 plus that we own? Investor interest - click here
As we set out to redesign this website to make the pages load faster, group similar vendor/company offers in specific sections of the site and each page, please take the time to check us out. We have removed a left advertising bar that has many great products listed but was slowing down the launch of this page. That missing ad bar can be seen on other pages, for example on Brands -Specials.
Thank you for visiting our site and taking to the time to read our brief introduction. Below you'll see and hear me talking about an excellent marketing tools suite and an opportunity to sign up as a reseller to earn commissions (if that is of interest to you).
Thanks again! Mike Conkey, Personal Technology Enterprises, LLC
---
Seeking amazing partners who want to change their lives and improve the safety of their homes. 25+ year old company with much needed and wanted products providing operations in 17 countries. Ask me what I'm doing that produces LONG TERM residual income...


---
---
Business Opportunities Interest?
(No spamming, period!)
What's on your mind?
Please note that this is a 'double opt-in' form . I'll need you to respond to the email that is sent out to you immediately after you submit the form above.
I will then reach out to you (Mike Conkey, via one of my mikeconkey.com or michaelconkey.com email addresses (or possibly one of my mikepte...gmail email addresses.
Once we connect we can then share your interests and I can see if one of my business ventures is a match for you. Thanks in advance for reaching out to me via the form above. Let's make some profit!

P.S. Should you ever change your mind, you will have an easy unsubscribe link in every email!
...This is a different sign-up form than the Brain Abundance form below

---
Join our Pure Leverage Facebook group and join in the fun and sharing of ideas, advice, and tips on ways to attract new customers to your business and to realize the success in business and life that you are seeking! Click to Join TODAY!

---
---
---
---
---
---
---
...Enhance Positive Mood
...Reduce Stress
...Maintain Focus and Concentration
---
---
"Heaven Is For Real" Colton Burpo's near-death experience in Heaven with God
TheBlaze article and CNN airing - Akiane Kramarik who claims that God began speaking to her through vivid visions when she was just 4 years old. And, "Heaven Is For Real" Colton Burpo, comments about one of Akiane Kramarik's paintings shown during the CNN piece http://bit.ly/1sjo4dy
Akiane Kramarik who claims that God began speaking to her through vivid visions when she was just 4 years old. - you'll want to check out her paintings and as you view each one she has written very interesting points on each one... http://www.akiane.com/store/
---
---
Proof of Heaven: A Neurosurgeon's Journey into the Afterlife
---
---
Join me in the Quanta Adventure!
Join Mike Conkey on the Quanta Journey
---
tm
We are just getting started with the Covert Store Builder software, along with several other great products the company has created. I will be using the software on this Website in the near future and will update this note once it is ready to go) I am an authorized reseller of their products and am very impressed with the quality of what I've seen so far. FYI...their products include a 30-day guarantee so your purchase decision is protected should you find it not to be what you had hoped for!
IWantThatSale.com -- Our first website using the Covert Store Builder - check it out (you might even find a sale on a product that is just what you've been looking for!
---
---


All of the above!! $24.95 / month
Reseller Interest? $19.95 / month
START TODAY!!

Pure Leverage - providing 100% Residual Commissions for those who join to become resellers
&
Pure Leverage offers an Internet marketing tool set that any Internet marketing should have at their disposal, for a lot less than competing packages.

Leading autoresponder service
Amazing conference software
Top quality video email service
Great lead capture system

Click on any of the banners below to learn more about Pure Leverage and its offerings, and the commission opportunities if those are of interest too!

It's not all about the 100% Commissions!
The Pure Leverage tools suite that's great for anyone wanting to communicate with prospects & customers - offers:
complete auto responder system (with perfect inbox deliverability)
complete video email service
complete blogging and lead generation system
complete webinar service
complete video producing and video storage platform and so much more all under one powerful marketing account!
Sign Up Now to learn more about Pure Leverage
...Trusted, specific use of your email address - we hate spam too (easy opt out if you don't find value in what information we share with you)!
Business Marketing Tools, Business Opportunity - find out more now!
---
©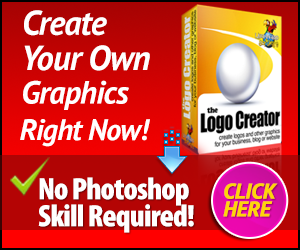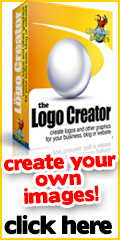 FYI...many of the logos, ads, and creative images found on the pages of our websites were created with the Logo Creator and several other of their great applications. Definition check out all of the products from Laughingbird Software. Just because the product is called ...
Logo Creator
, there's so much more you can do with it!. Check it out and get your copy today! You'll be very glad you did
---
ApplesofGold.com Specials - click here
---
---
Be sure to check out Parade.com - Made in the USA latest & archive including their Hall of Fame list of companies that building their products in America

tm
tm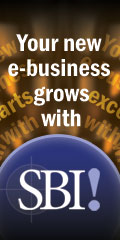 Please note that this Website was created before starting our use of SBI! Here are examples of our SBI! based Websites (still very much works in progress):
ColorLabs Themes
Colorlabs - Demo of BloggingNews
---